Our Practice
We are a group of clinical psychologists dedicated to helping our clients improve the quality of their lives.  We specialize in Cognitive Behavioral and Dialectical Behavior Therapies (CBT & DBT) and provide a practical, insightful, present-focused approach to help clients enhance the meaning of their lives.
Dr. Rathus, in collaboration with Alec Miller & Marsha Linehan, is one of the developers of DBT treatment for teens.  The treatment guide for Multi-Family DBT Skills Group written to accompany their original book is now available to all DBT therapists working with children and families.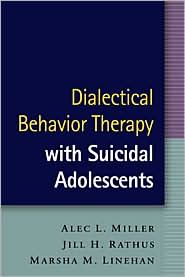 Is your teen acting differently?

Are you noticing changes in mood, appetite, sleep habits?

Problems with motivation at school, argumentativeness, withdrawal, impulsivity?

We provide evidence based CBT that addresses these problems with concrete strategies to help parents and their teenagers cope and communicate more effectively.