Our Practice
We are a group of clinical psychologists dedicated to helping our clients improve the quality of their lives.  We specialize in Cognitive Behavioral and Dialectical Behavior Therapies (CBT & DBT) and provide a practical, insightful, present-focused approach to help clients enhance the meaning of their lives.
Dr. Rathus, in collaboration with Alec Miller & Marsha Linehan, is one of the developers of DBT treatment for teens.  The treatment guide for Multi-Family DBT Skills Group written to accompany their original book is now available to all DBT therapists working with children and families.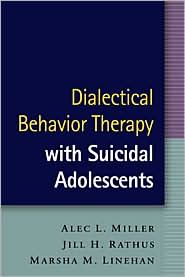 Dialectical behavior therapy (DBT) is a specialized form of cognitive-behavioral therapy designed to help adults, adolescents and their families cope more effectively with "emotion dysregulation," and a combination of some of the following problems:
Impulsivity
Struggles with identity and sense of self
Anxiety, depression, anger
Difficult relationships and family conflicts
Published research in DBT has demonstrated success with clients struggling with a number of problems including emotional highs and lows, depression, eating disorders, impulsive behaviors, suicidal behaviors, borderline personality disorder features, and addictions while also enhancing quality of life.