Our Practice
We are a group of clinical psychologists dedicated to helping our clients improve the quality of their lives.  We specialize in Cognitive Behavioral and Dialectical Behavior Therapies (CBT & DBT) and provide a practical, insightful, present-focused approach to help clients enhance the meaning of their lives.
Dr. Rathus, in collaboration with Alec Miller & Marsha Linehan, is one of the developers of DBT treatment for teens.  The treatment guide for Multi-Family DBT Skills Group written to accompany their original book is now available to all DBT therapists working with children and families.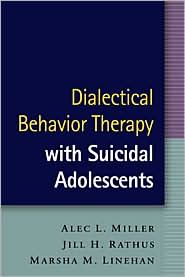 Dr. Cutz is a psychologist experienced in providing evidence-based treatments for individuals with mood, anxiety, adjustment, and personality disorders.  His training includes CBT and DBT approaches, and his work has spanned across a variety of settings including outpatient centers, inpatient, day treatment, and crisis consultations in emergency rooms.  He has also worked intensively with persons coping with bipolar disorder and severe depression.  Dr. Cutz has been coordinator of Long Island University SafeZone program, providing sensitivity training to cliniicans regarding issues faced by LGBTQ individuals.  While working at Rutgers University Behavioral Health Care in New Jersey, Dr. Cutz provided training in DBT principles and skills to clinical staff.  Dr. Cutz collaborates with clients in a compassionate and non-judgmental manner to alleviate distress and to help individuals move in personally meaningful directions.  He previously trained with us as a graduate student, and we are thrilled to have him back!