Our Practice
We are a group of clinical psychologists dedicated to helping our clients improve the quality of their lives.  We specialize in Cognitive Behavioral and Dialectical Behavior Therapies (CBT & DBT) and provide a practical, insightful, present-focused approach to help clients enhance the meaning of their lives.
Dr. Rathus, in collaboration with Alec Miller & Marsha Linehan, is one of the developers of DBT treatment for teens.  The treatment guide for Multi-Family DBT Skills Group written to accompany their original book is now available to all DBT therapists working with children and families.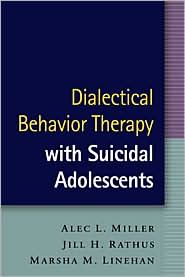 Dr. Schlager, a CBA staff member, is experienced in providing evidence-based treatments for individuals with mood, anxiety, adjustment, trauma, and personality disorders.  His training includes CBT and DBT approaches, and his work has spanned across a variety of settings including in-patient, private practice, and community health clinics.  During a portion of his time as a graduate student he trained with CBA, and we were so pleased with his excellent DBT skills, rapport with clients, professionalism and team work that we hired him back!