Our Practice
We are a group of clinical psychologists dedicated to helping our clients improve the quality of their lives.  We specialize in Cognitive Behavioral and Dialectical Behavior Therapies (CBT & DBT) and provide a practical, insightful, present-focused approach to help clients enhance the meaning of their lives.
Dr. Rathus, in collaboration with Alec Miller & Marsha Linehan, is one of the developers of DBT treatment for teens.  The treatment guide for Multi-Family DBT Skills Group written to accompany their original book is now available to all DBT therapists working with children and families.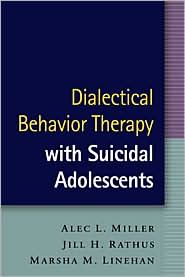 Dr. DeRosa is an expert in the field of adult & child traumatic stress.  Intensively trained in DBT, she has also developed DBT-informed treatments for teens as part of a federal grant supporting a national network of trauma specialists.  Dr. DeRosa graduated Phi Beta Kappa and Summa Cum Laude from George Washington University and received her Ph.D. in Clinical Psychology from Duke University.  She is currently on the editorial board for the Journal of Child and Adolescent Trauma.  In addition to publishing in the area of CBT & DBT, Dr. DeRosa trains and consults with agencies, schools and clinicians across the country to help clients experiencing stress, anxiety and depression.