Our Practice
We are a group of clinical psychologists dedicated to helping our clients improve the quality of their lives.  We specialize in Cognitive Behavioral and Dialectical Behavior Therapies (CBT & DBT) and provide a practical, insightful, present-focused approach to help clients enhance the meaning of their lives.
Dr. Rathus, in collaboration with Alec Miller & Marsha Linehan, is one of the developers of DBT treatment for teens.  The treatment guide for Multi-Family DBT Skills Group written to accompany their original book is now available to all DBT therapists working with children and families.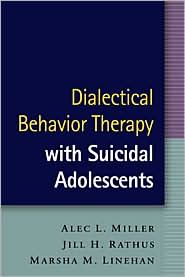 Dr. Rathus is an internationally recognized DBT/CBT expert working with both youth & adults.  Her book DBT with Suicidal Adolescents is the primary text for Dialectical Behavior Therapy with teens and families.  As a Professor at C.W. Post/LIU, Dr. Rathus' research & clinical work with adults, couples & families appears in books & peer-reviewed journals.